Jerry's Storage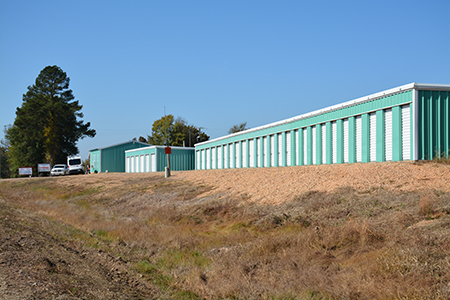 Jerry's Storage has been providing outstanding storage solutions to residents of Dierks and the surrounding communities since 1998. Our storage facility offers options for general household storage, vehicle storage, RV storage and more, and we're committed to the safety and security of our customers' property.
Learn more
RV Storage in Dierks and Glenwood AR
Whether it's a car they're holding onto for their grandkids, a boat that's taking up space on their property even in the dead of winter or the boxes and boxes of belongings they've been putting off unpacking since their last move, most everybody has property they'd rather have out of sight and out of mind. Fortunately, affordable mini storage in Dierks and Glenwood AR is as easy to rent as calling Jerry's Storage, the area's trusted storage facility for over 18 years.
Jerry's Storage offers an array of storage options for residents of Dierks and the surrounding areas. With units ranging in size from 5' x 15' to 12' x 40' and up, we're able to meet the varying needs of our customers. Some choose us for general household storage when they have too little space or are in between moves, while others trust us with the storage of their vehicles. We have units that can accommodate cars, trucks, boats, campers as well as RV Storage in Dierks and Glenwood AR. At Jerry's Storage, we're committed to providing our customers with a safe, secure option for storing their property, and customer service is always a high priority. Some of the many benefits of storing your belongings with us include: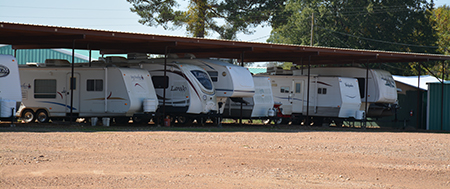 We are a safe, secure storage facility with two locations located in Dierks AR and Glenwood AR.
We've been in business since 1998.
Our individual units range from 5' x 15' to 12' x 40' and up, and can accommodate everything from household belongings to vehicles.
We're affiliated with the Arkansas Self Storage Association, the Dierks Chamber of Commerce and the Glenwood Regional Chamber of Commerce.
Our monthly rates are extremely competitive.
---
Areas Served
Proudly Serving Dierks and Glenwood AR and surrounding areas such as:
Umpire AR
Lockesburg AR
De Queen AR
Ashdown AR
Foreman AR
Ogden AR
Delight AR
McCaskill AR
Blevins AR
Prescott AR
Kirby AR
Amity AR
Caddo Gap AR
Pencil Bluff AR
Bonnerdale AR
Pearcy AR
Hot Springs AR
Bismarck AR
Arkadelphia AR
Gurdon AR
Nashville AR
Mineral Springs AR
Norman AR
Mount Ida AR
Malvern AR
Murfreesboro AR